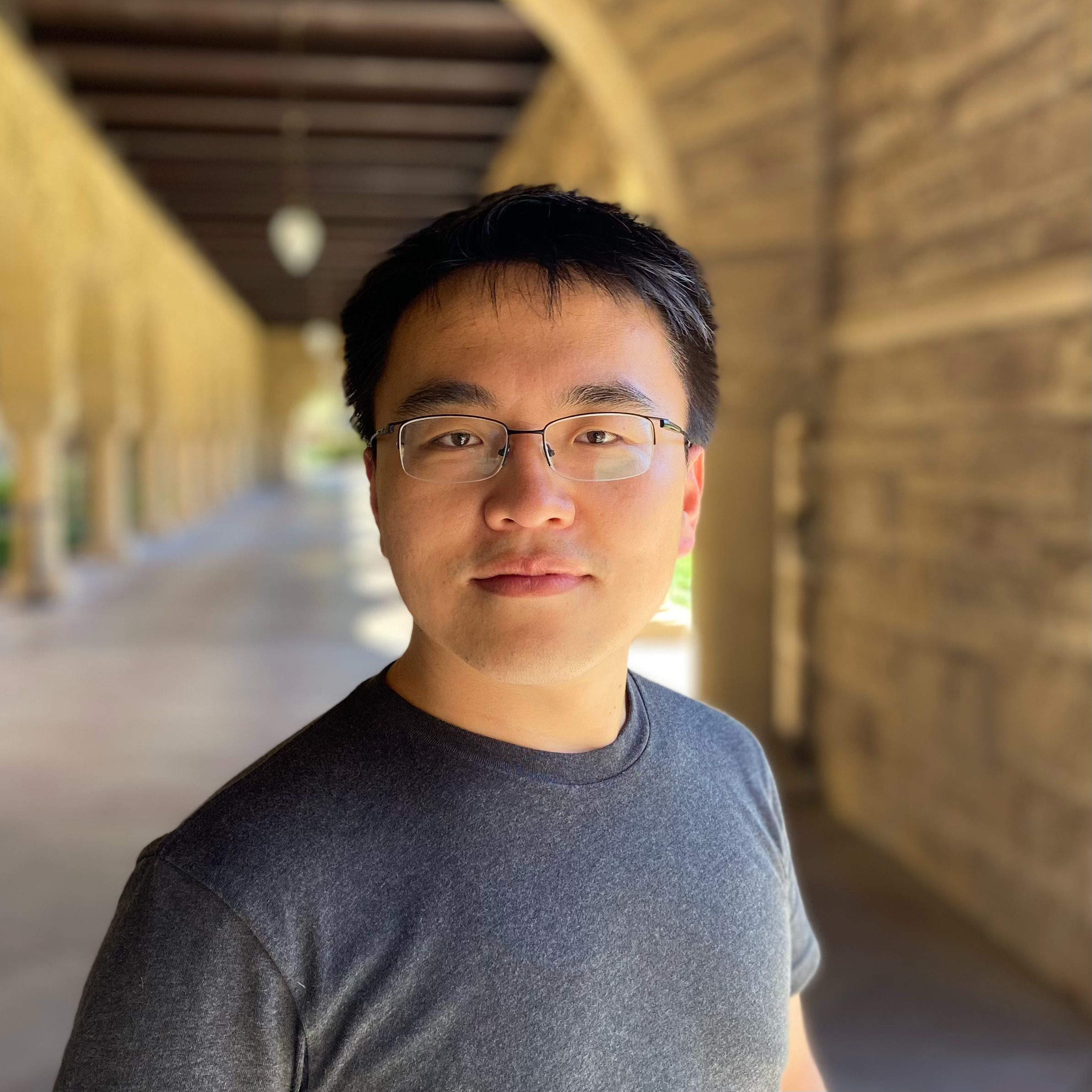 Wanxin Jin (靳万鑫)
Postdoctoral Researcher in the GRASP Lab, University of Pennsylvania.
I obtained my Ph.D. from the School of Aeronautics and Astronautics, Purdue University in 2021. I was a research assistant at Technical University of Munich, Germany, 2016-2017. I obtained my Master's and Bachelor's degrees in Control Science & Engineering from the Harbin Institute of Technology, China.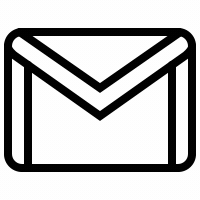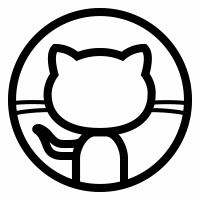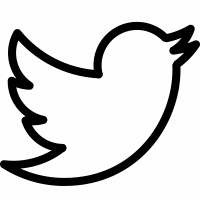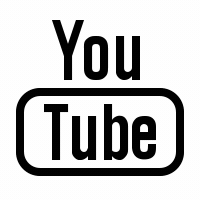 ---
My Research
My research is to formalize and develop interactive autonomy, which characterizes robots' capability of seamlessly interacting with humans, safely and skillfully touching and affecting physical objects. Specifically, I am making robots.
operate in cohort with humans, by understanding human intents, assisting human decisions, improving its autonomy through human intuitive interactions, toward safe and individualized human-robot relation;
reason about and manipulate physical objects, by learning and planning with physical representations, touching and affecting objects in a safe and controlled manner, toward human-like physical intelligence.
In an era of big data and deep models, I build my solutions to interactive autonomy by the integration of theoretically understanding the fundamentals/limits of the system and empirically learning from the most accessible data. Therefore, my methods of interactive autonomy lie at a middle ground that combines the complementary benefits of control/optimization (model-based) and machine learning (data-driven).
---
Highlighted Research and Publications
1. Dexterous Manipulation
---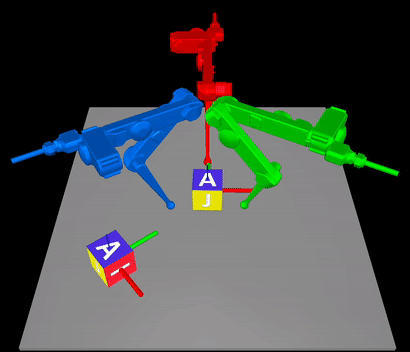 Task-Driven Hybrid Model Reduction for Dexterous Manipulation
Wanxin Jin and Michael Posa
Submitted to IEEE Transactions on Robotics (T-RO), under review, 2022
[PDF]/ [Code]/ [Video]/ [Webpage]
---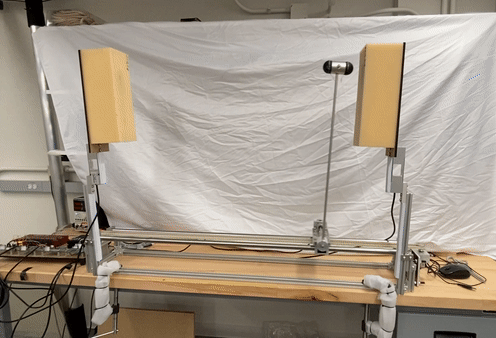 Learning Linear Complementarity Systems
Wanxin Jin, Alp Aydinoglu, Mathew Halm, and Michael Posa
Learning for Dynamics and Control (L4DC), 2022
[PDF] / [Code]
2. Improving Robot Autonomy by Learning from the Most Efficient Human Interactions
---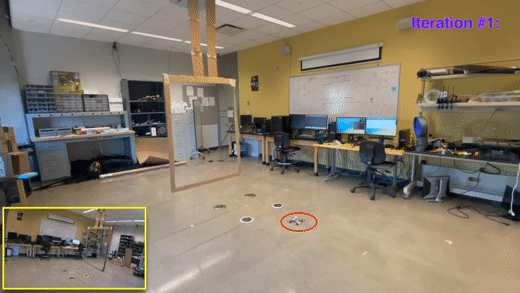 Learning from Human Directional Corrections
Wanxin Jin, Todd D Murphey, and Shaoshuai Mou
IEEE Transactions on Robotics (T-RO), 2022
[PDF] / [Code] / [Videos]
---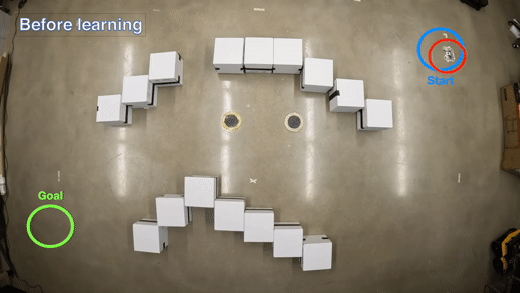 Learning from Sparse Demonstrations
Wanxin Jin, Todd D Murphey, Dana Kulic, Neta Ezer, and Shaoshuai Mou
IEEE Transactions on Robotics (T-RO), 2022
[PDF]/ [Code] / [Videos]
---

Inverse Optimal Control from Incomplete Trajectory Observations
Wanxin Jin, Dana Kulic, Shaoshuai Mou, and Sandra Hirche
International Journal of Robotics Research (IJRR), 40:848–865, 2021
[PDF] / [Code]
---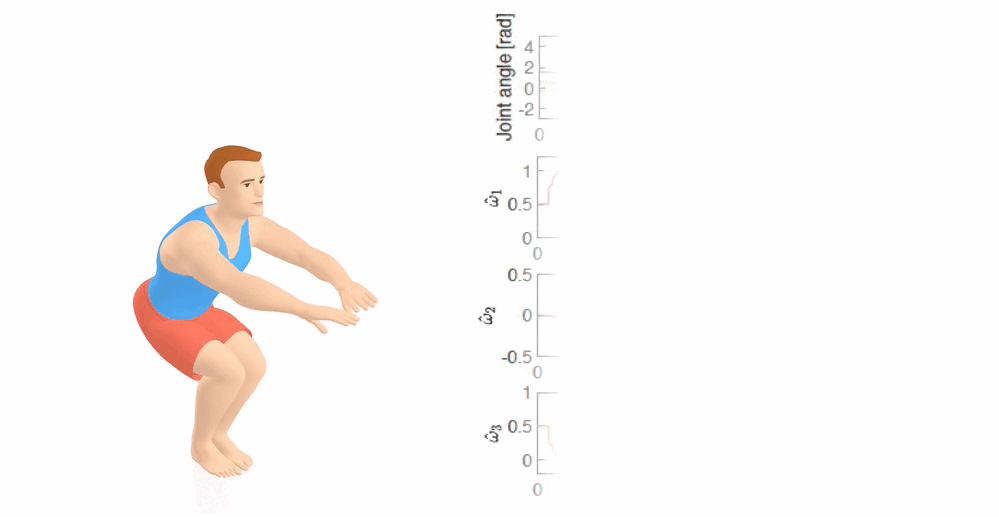 Inverse Optimal Control for Multiphase cost functions
Wanxin Jin, Dana Kulic, Jonathan Lin, Shaoshuai Mou, and Sandra Hirche
IEEE Transactions on Robotics (T-RO), 35(6):1387–1398, 2019
[PDF] / [Code]
3. Fundamental Research: Bridging Control with Machine Learning
---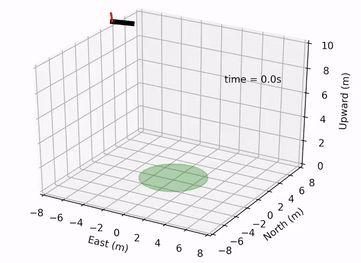 Pontryagin Differentiable Programming: An End-to-End Learning and Control Framework
Wanxin Jin, Zhaoran Wang, Zhuoran Yang, and Shaoshuai Mou
Advances in Neural Information Processing Systems (NeurIPS), 2020
[PDF] / [Code] / [Videos]
---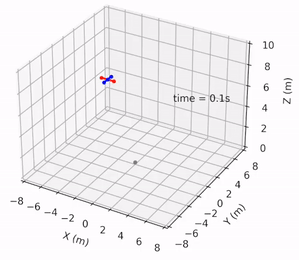 Safe Pontryagin Differentiable Programming
Wanxin Jin, Shaoshuai Mou, and George J. Pappas
Advances in Neural Information Processing Systems (NeurIPS), 2021
[PDF] / [Code] / [Videos]
---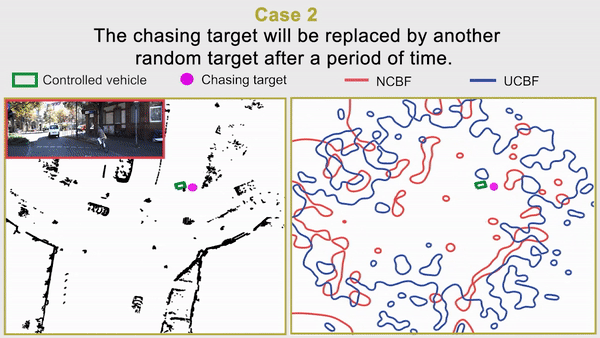 Robust Safe Learning and Control in Unknown Environments: An Uncertainty-Aware Control Barrier Function Approach
Jiacheng Li, Qingchen Liu, Wanxin Jin, Jiahu Qin, and Sandra Hirche
Submitted to IEEE Robotics and Automation Letters (RA-L), under review, 2022
[PDF coming soon] / [Code coming soon] / [Video coming soon]